You are here
Telecoms & Media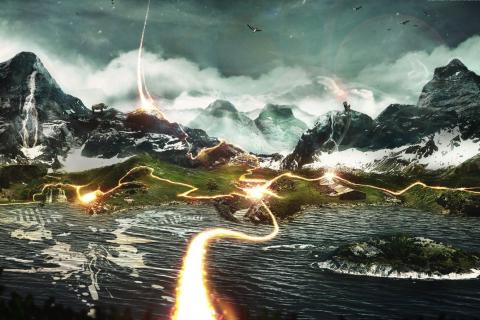 Telecommunications and Media
Innovative solutions for mobile network operators and media management organizations.
Seamless Mobility
The GSMA Award-winning Living Systems Connection Agent (LS/CA) connection manager delivers seamless handover between fixed-line, 3G/4G, and Wi-Fi connections and frees up cellular capacities through smart Wi-Fi offload. LS/CA provides mobile users with the always-best connection for their location, device, and needs. It gives MNOs a flexible white-label platform with full control to deliver a consistent, fully branded customer experience across all networks.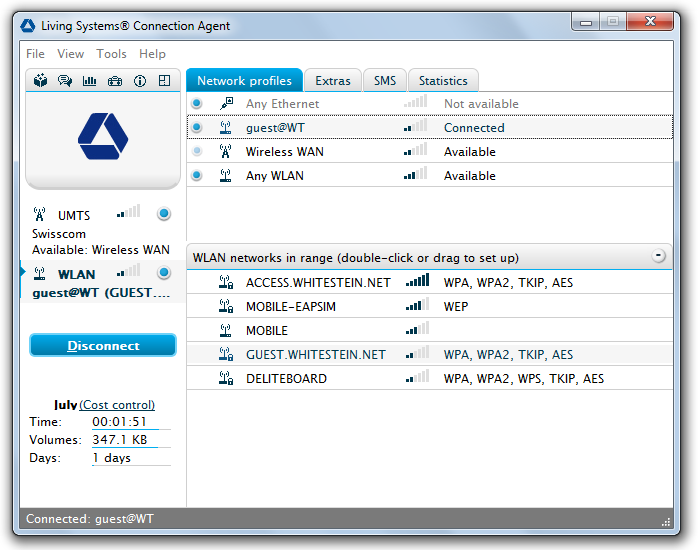 LS/CA takes complete care of network selection, access connection, and connection handover based on scenarios defined by the mobile operator, enterprise system administrator, or end-user.
By intelligently offloading traffic from congested cells to operator-owned or third-party Wi-Fi infrastructures, LS/CA actively helps maintain quality of service and quality of user experience.
With the unique Living Systems SmartShift Mobile IP component at its core, LS/CA manages a completely transparent and seamless transition of all IP traffic between cellular and Wi-Fi networks. It enables reliable session continuity by preserving the device's IP address throughout network changes and thus ensures that applications such as VPN and streaming video or cloud-based services can run without a glitch. The subscriber consumes a single bundle of connectivity and enjoys maximized bandwidth without any service disruption or interruption.
Smart Wi-Fi Offload and Seamless Handover
The SmartShift Mobile IP software module allows independent software vendors to provide fast and cost-effective relief to their MNO clientele by intelligently offloading select mobile data traffic to Wi-Fi. The module allows MNOs to use Wi-Fi as a seamless extension of their 3G/4G infrastructure and delivers a smooth mobile broadband experience across all access technologies to their enterprise and private customers.
Moving select mobile data traffic to Wi-Fi with Living Systems SmartShift Mobile IP technology keeps end-user sessions visible and allows the operator to keep a hold on service quality and quality of experience. It prevents disruptions to applications that are sensitive to IP address changes, such as VPN tunnels, streaming video, or cloud-based services. It allows MNOs to use Wi-Fi/WLAN as a seamless extension of their cellular network and thus increase system capacity while optimizing access cost.
Features
Support for all major network technologies

2G/3G/3.5G/4G (GPRS, EDGE, UMTS, HSPA, LTE), public and private WLAN (with seamless authentication), and Ethernet. Ready for WiMAX

Seamless vertical handover with session continuity and IP preservation

Between cellular, Wi-Fi, and wired networks without affecting running applications and services

Data traffic offload to Wi-Fi

A cost-effective way to cope with growth in data traffic volumes by optimizing network utilization and lowering congestion

Smart and robust connection management

Automatically select the best available network based on dynamic context and on operator or user preferences

Seamless authentication without user intervention

Secure automated PWLAN login and corporate Wi-Fi authentication

Intuitive end-user dashboard

Display of all relevant information about connection availability, activity, and volume statistics on an intuitive dashboard

Versatile communication and content delivery platform

Sending and receiving SMS (with Microsoft Outlook integration) and pushing of information or advertisements to end-users

Fully customizable, multilingual user interface

Support for English, German, French, Italian, and Arabic, others upon request

Easy customization of connection preferences

Network priorities, authentication credentials, VPN configuration, Web browser and printer settings, and more

Transparent roaming support

Setting of preferred networks and spending limits

Integrated support for prepaid schemes

Prepared for lower cost usage models, with functionality constraints if required

Broad out-of-the-box hardware support

Network adaptors from all major vendors are supported

Ready for enterprise deployment

Centralized deployment and management of client configurations and security parameters

Tight VPN integration

A wide range of leading VPN products are supported

Sophisticated tools for diagnostics and end-user support

Assistance with resolving problems

Online software deployment and maintenance platform

Over-the-air updates of software and firmware
Related Content
Mobile Broadband App
An intuitive broadband connection manager. Mobile Broadband enables Operators to provide a hassle-free means to customers for managing their connection options, while also providing additional services not available on Windows 8 and RT machines.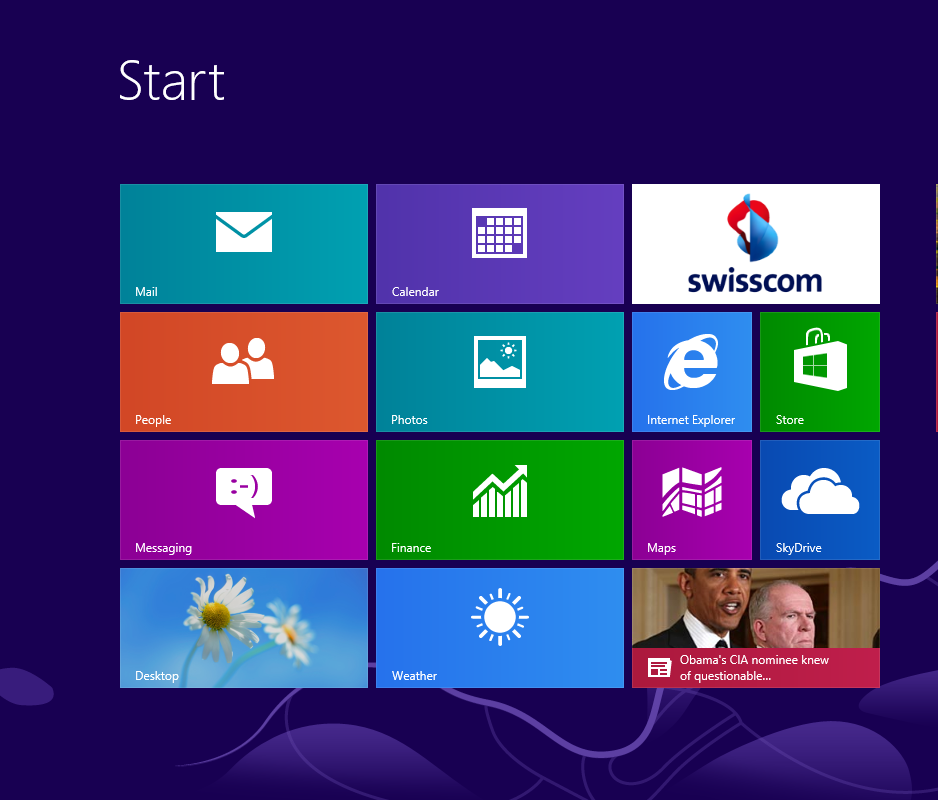 Readily available at the Windows Store, the Mobile Broadband App is branded with the Operator's Logo and the Windows Store look and feel. Windows 8 and RT machines will automatically identify the Operator's SIM card and install the Mobile Broadband App.
The solution is rapidly customizable to an operator's layout, look & feel, and language preferences.
Designed to make the user experience easy and trouble-free, Mobile Broadband provides a series of services that are not native to Windows 8 and RT machines.
From the ability to carry on conversations via SMS to automatically identifying Operators' WiFi hotspots, Mobile Broadband allows Operators to give their Windows 8 and RT users a comprehensive service. Furthermore, it provides a tool for Operators to keep their customers appraised of current news and updates via the News & Tool section of the dashboard. By providing a help link on the dashboard, users can receive immediate access to customer service.
When customers travel between countries and continents, the Mobile Broadband App can be configured to make direct use of any available roaming partner WiFi hotspots.
The intuitive dashboard allows quick access to features and information:
Status: Provides details of connection status, type of connection, and carrier.
Subscription: Lists the details of the subscription, and provides a 'Cockpit' link that enables the customer to modify the subscription details.
News & Tools: Provides Operators with the ability to keep their customers fully informed of current offers and updates. Additionally provides customers access to view/edit their subscription details at any time.
Related Content
Surveilance
The GPS tracking and analysis system combines an innovative and comprehensive surveillance tool with an intuitive interface, allowing even non-technicians to perform GPS-based tracking and analysis.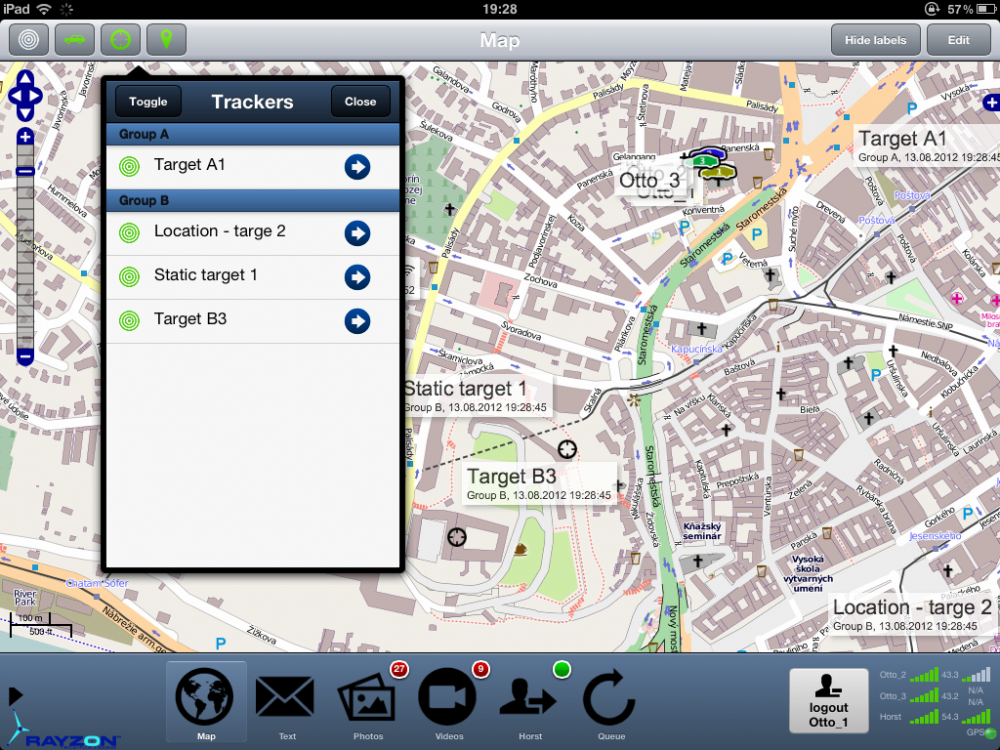 Real-time Tracking
Surveillance often involves multiple trackers for extended periods of time. Regardless of the number of users, all are able to simultaneously access current positions without time lags. Auto zoom lets each user manually set how many positions to view. By only viewing the last few positions, the user is able to maintain a clear visual of the target.
Geo-zones with Alerts
Each user is able to set individual geo-fences, with corresponding alerts, that are active even when the system is on stand-by. Alerts can be sent by e-mail or SMS and can contain specific details, such as location, address, date, and time.
Recording, Evaluation, and Analysis
All locations and tracks are recorded, and may then be evaluated with the assistance of powerful filters. Filters include by case, target, and interval. Stops, for example, are determined by adding certain parameters (radius & duration). The relevant data can then be exported to the client.
Features
Multiple User Profiles - Each user can adapt their user interface to their own preferences
Flexible, role-based user and access management
Case Management
Multilingual - German, French, and English are offered. Additional languages, upon request
Filter and Export Functions
Mobile App
Maximum security, reliability, and availability